Professional training
As with education, ACIA supports its clients through international tender projects for the supply and equipment of Vocational Training centers.
These Vocational Training Centers aim to develop technical and professional skills in order to have a qualified local workforce in order to sustain the economic, industrial and social fabric.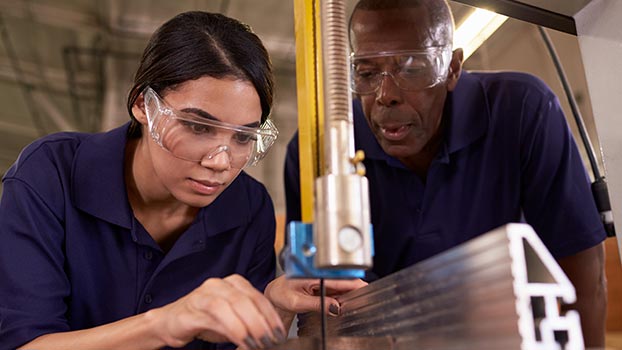 Initial vocational training, technical training, integration training...
ACIA is involved in Vocational Training in the broad sense, from initial vocational training, through Technical Training, then training for adults at work and training insertion up to those relating to unemployed looking for work.
ACIA is involved in all stages of the project, from supply and installation of equipment to teacher training on centers professional and technical training in sectors such as metal fabrication, general mechanics, construction, agricultural machinery, electrical engineering, auto mechanics, carpentry etc.
Types of vocational training centers :
• Agri-food
• Machining
• Adjustment
• Sheet metal
• Cold
• Welding air conditioning
• Plumbing
• Piping
• Automotive mechanics
• Wood
• Small craft trades
• Electricity
• Civil engineering
• BTP
• Measuring equipment